PRE-CARE
To achieve the most beautifully natural brows for your face, you will get the absolute best results by prepping for the appointment and following the aftercare. The eyebrows area must be healthy, strong, non-sensitive, and non-irritated.
HERE'S HOW TO GET YOUR SKIN READY FOR THE PROCEDURE:
MONTH BEFORE


No Botox or any fillers 4 weeks prior. 

No Facials for 2 weeks prior.

1 WEEK PRIOR
No Tinting, Waxing or Electrolysis.
No Retinoid products.
No Tanning or Intense Sun Exposure.
MOST IMPORTANTLY:
TO PREVENT BLEEDING & POOR COLOR DEPOSIT
24 HOURS BEFORE


No Alcohol.




No Caffeine (yes that means coffee).




No Vitamin E or Fish Oil Supplements.




No Excessive Sweating or working out.
AFTERCARE
Post treatment care makes 50% of the total treatment success. Conscientiously adhere to the given advice because if not, you can risk losing yup to 80% of the drawn strokes.
At the end of your session, we will provide you with an aftercare kit that has everything you need for the 7-10 days healing process. This may vary per skin type, but 10 days recommended for the best results.
IMPORTANT REMINDERS FOR THE FIRST 7 DAYS:
Gently wipe the treated area with an aftercare wipe 3x a day, allow the skin to dry and then apply a thin layer of the aftercare ointment, repeat 3x a day the first 7 days.
Avoid getting the treated area wet for 7-10 days.
No sweating or excessive exercise for 7 days.
Avoid topical makeup and sunscreen on the brow area for 7 dyas.
No facials, botox, chemical peels or microdermabrasions the first 4 weeks after procedure.
No major sun exposure or tanning for 4 weeks.
THE HEALING PROCESS
WHAT TO EXPECT IN THE FIRST 6-8 WEEKS:
The first week is going to possibly cause you to question why you got your brows done. Here's a list of thoughts that may cross your mind:
OMG these are way too dark and way too thick.
What have I done???
Why are they staring back at me?
I can't go out like this .. I look crazy.
The good news is, the intensified color and slight redness are part of the initial stages of healing and will only be from days 2-5 days. Don't worry, don't freak out .. just be patient. This is the initial shock phase and we ask that you just simply trust the process. After 7 days, the brows will fade about 20% and shrink about 10% to a much more natural look. The sensation can be comparable to that of a slight burn and minimal peeling or flaking may take place. Refrain from picking at your brows as you may run the risk of removing pigment in the process.
Healing will vary with skin type, but you may experience color fading and loss of hair strokes. This is completely normal. At your 2nd vsession, we can assess your healing and fill in any missing strokes as well as give it a color boost. We can then recommend the best follow up timeline for future appointments.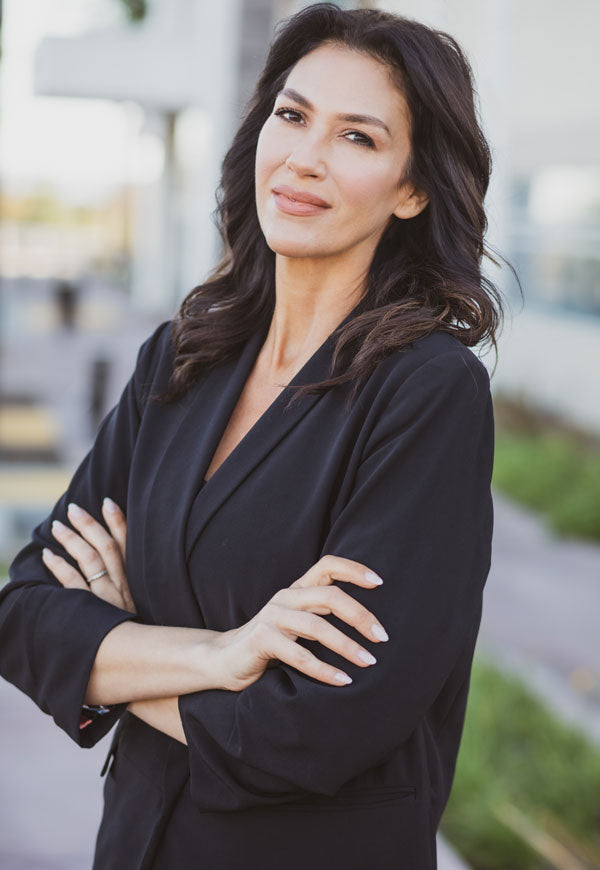 MEET
SARAH B. HALL
Sarah B. Hall began her artistic career as a teen modeling in New York City. Represented by many top modeling agencies, Sarah worked with some of the most exciting designers, modeling around the world and appearing in major magazines and fashion shows. This precious experience allowed her to learn from the best, soaking up their techniques from start to finish – a priceless education. 

Sarah is now a Los Angeles based Makeup Artist with multiple Emmy Nominations. She is represented by MCH Global and is also a member of the I.A.T.S.E Local 706, working in film and television. 

With collectively over 25 years of experience in the beauty, fashion, and entertainment industries, while working with many celebrities, Sarah has grown into a very relevant and gifted makeup artist, brow specialist and skincare specialist. She strives to bring the best out of her applications, brow and facial services. She believes beauty is more than just skin deep, and strongly proclaims that "true beauty lies within."